We offer the highest in quality when it comes to our knives, saw blades, and scrapers.
We are pleased to carry Victorinox knives because of their high quality and ergonomic design, which makes them the top choice for chefs and butchers.
In addition to knives, we have a full line of meat scrapers, bandsaw meat blades, handheld meat saws, and much more.
Special orders can be made to meet your needs.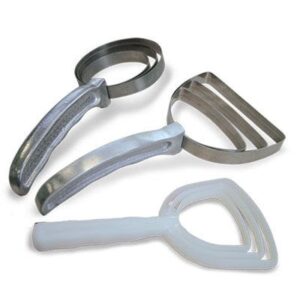 Steel and Plastic Meat Scrapers
Steel and Plastic Meat Scrapers
Our steel and plastic meat scrapers are reversible enabling the user to scrape either side.
Features molded grip handles for safe and comfortable use.
In addition to our meat scrapers, we have stainless steel block/dough scrapers.
It features a 6" blade with a non-slip plastic handle designed for ergonomic comfort and control.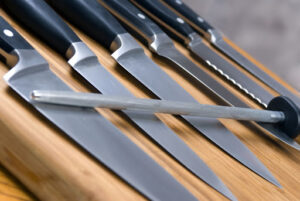 Victorinox Professional Knives
Victorinox Professional Knives
Victorinox professional knives are swiss made product that has been carefully developed of high quality, durable materials and ergonomic design making these knives the right choice for butchers and chefs.
We carry:
12" steak knife
6" boning knife
Skinning knife
Paring knife
Sharpening steels
Plus access to Victorinox entire catalog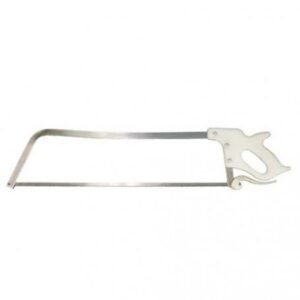 Hand Saw
Hand Saw
Our professional 25" hand saw is ideal butcher shops for quickly cutting through meat and bone.
Meat Band Saw Blades
Meat Band Saw Blades
Our meat band saw blades are premium quality and designed to minimize resistance and bone drag-cuts faster, cooler, and straighter. Strong welds and heat-treating processes, reduce vibration providing consistent performance.
Sturdy blade maintains optimum cutting strength for dependable straight cutting. Cool and clean-cutting teeth provide extended blade life. Fewer blade changes and faster cutting.
Our meat blades are 5/8″ wide and 3TPI-H
We carry blade sizes from 78"-142"
Special orders can be made for non-stock sizes and scallop blades.